Chicken, leek and white wine stew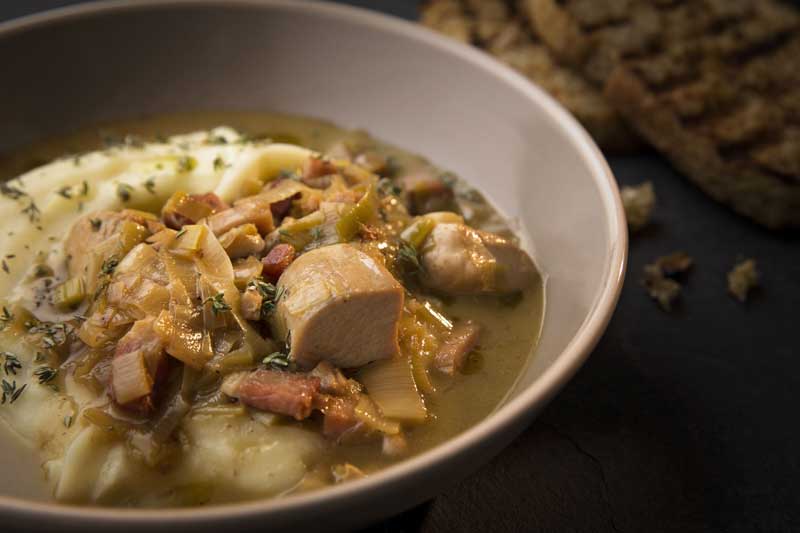 1 boneless chicken breast
150-200g smoked bacon in strips
2 or 3 sliced leeks
3 cloves garlic
1 chili
600ml of white wine
salt and pepper
Mashed potatoes
Cut the breast in cubes, brown them in a pan with a little olive oil and remove from the fire. In a bowl, sprinkle them with the flour and mix well.
Then in the same pot, add a little more oil and brown the bacon and leek, add the garlic and raise the cooking level by adding the white wine.
Add the chili and then the chicken that we had mixed with the flour. Let it cook for 20 minutes, allowing for the alcohol evaporate; adjust the salt or pepper if necessary and set aside until you serve it.
Serve with creamy mashed potatoes and the cooking sauce.
Enjoy with a good white wine.
Watch the full recipe video