Chicken Chausser (Hunter Style Chicken)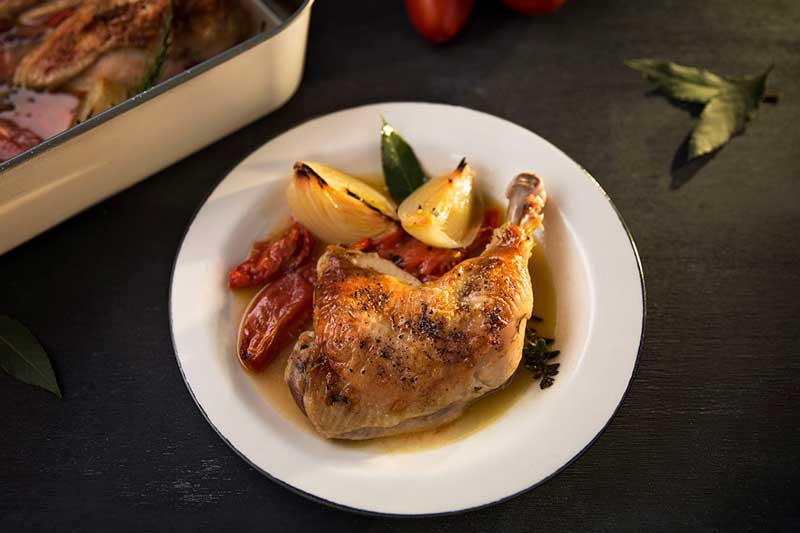 2 chicken supremes and 2 chicken thighs
3 Juliet tomatoes
2 onions
1/2 red pepper
sprigs of fresh rosemary
sprigs of fresh thyme
4 bay leaves
1 cup chicken broth
1 cup white wine
salt and pepper
olive oil
Season the chicken pieces with salt and pepper and place them in a high-sided baking dish with a little olive oil underneath.
Cut the tomatoes and onions into thick wedges and arrange them on the dish along with the chicken, add the diced bell pepper, white wine, broth and herbs. Add another drizzle of olive oil and bake at medium temperature in a previously heated oven until golden brown (35 minutes).
Serve in bowls with the cooking juice and enjoy!
Watch the full recipe video