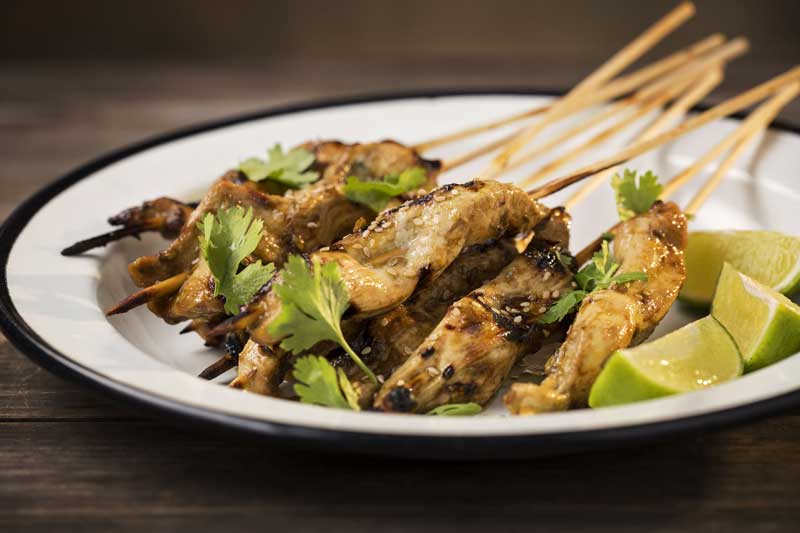 1 boneless chicken breast
2 grated garlic cloves
3 cm grated fresh ginger
2 tablespoons roasted coriander
1/2 fresh chili
1 teaspoon curry
1 tablespoon soybean sauce
2 tablespoons honey
peel and juice of 1 lemon
2 tablespoons toasted sesame
1/2 sprig of fresh cilantro
2 limes in wedges
Cut the chicken into strips.
Make a marinade with the rest of the ingredients (except the toasted sesame, limes and cilantro) and pour it into a bag with the chicken, close and refrigerate for 1 hour to get a good impregnation of flavors.
After one hour, assemble the skewers by "weaving" the chicken strips on the wooden sticks and grill them (with plenty of coal) until golden brown on both sides (2 or 3 minutes on each side).
Serve with lime wedges, fresh cilantro leaves and sprinkle toasted sesame seeds on top.
Watch the full recipe video