Pork ribs with garlic and sage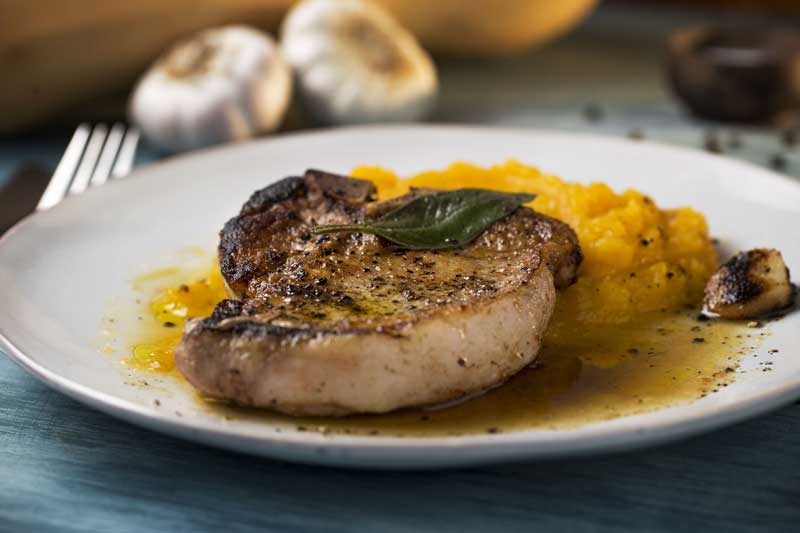 4 pork ribs
1 small or 1/2 large roasted zucchini
2 cm fresh ginger
4 cloves of garlic
sprig of fresh sage leaves
6 cubes of butter
olive oil
salt
pepper
Prepare a puree by processing the previously roasted zucchini with the grated fresh ginger.
Ribs: heat a frying pan, season the ribs on both sides with salt and pepper and cook with a drizzle of olive oil for 3 minutes. Add the crushed garlic cloves and turn the ribs over the other side to cook for 3 more minutes.
Add the butter and sage leaves and brown them (sautées) over the ribs as they cook.
Serve with the hot mashed potatoes and pour some sauce over the ribs.
Watch the full recipe video