Pork matambrito with rösti potatoes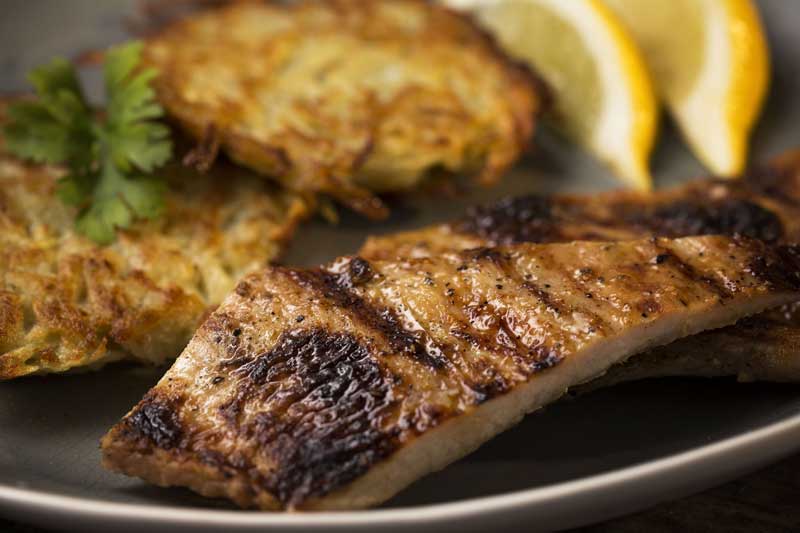 1 pork matambrito
3 peeled and grated potatoes
3 tablespoons of wheat flour
2 lemons
olive oil
salt
black pepper
Season the matambrito on both sides with salt and pepper and place it on the grill over even ember and intense heat, cook on both sides (approx. 10 min total).
For the rösti potatoes, grate the potatoes at the time of cooking, add a little flour and salt and shape pancakes by hand.
Pour some olive oil on a hot plate and cook on both sides until golden brown (approx. 5 min total).
Serve the matambrito in chunks sprinkled with plenty of lemon, salt and freshly ground black pepper. Serve with the browned potatoes.
Watch the full recipe video